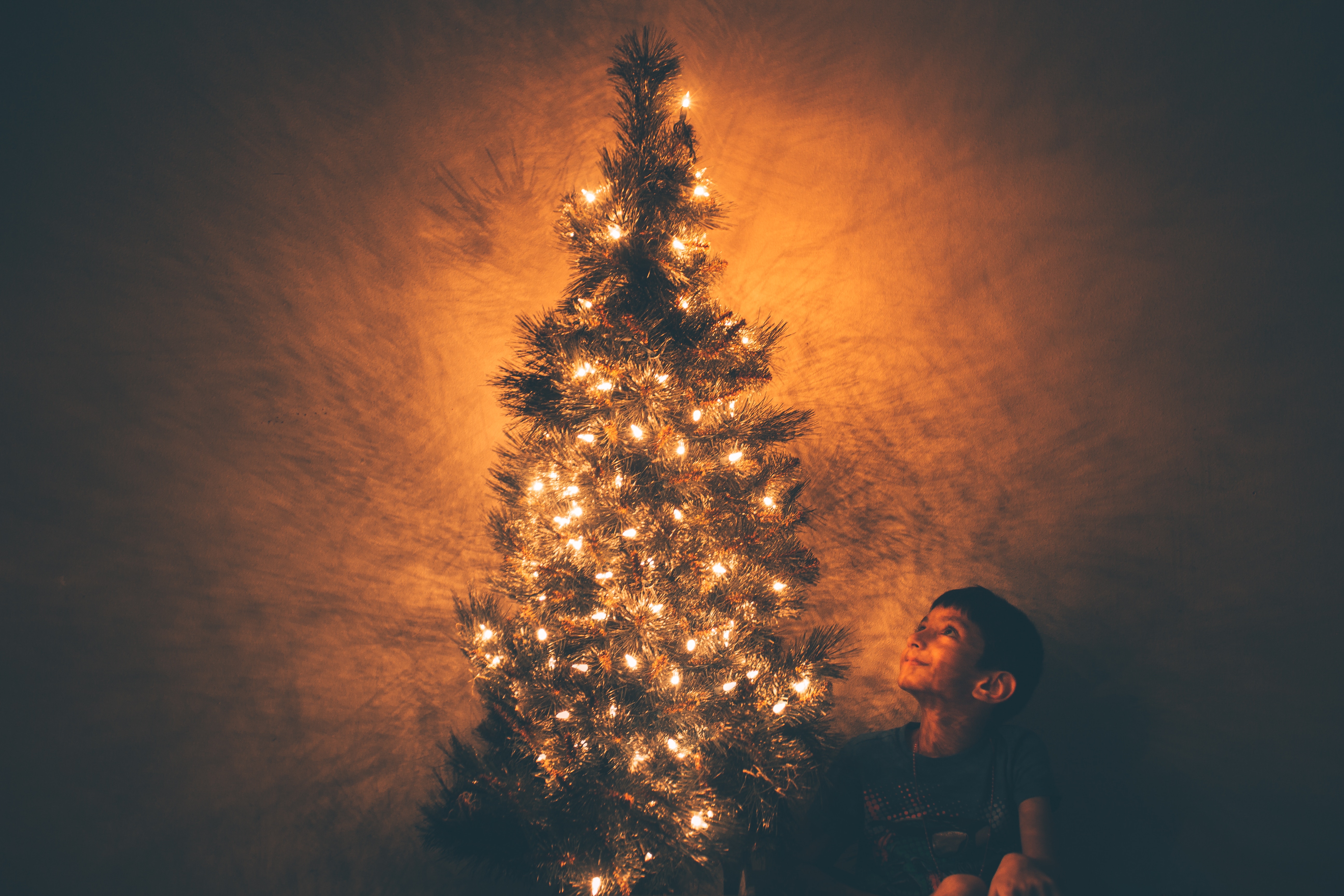 It's that time of year again!  Here is my holiday gift guide of ideas for the Rome lover on your list. I hope you find these suggestions useful. NB: This is by no means a comprehensive list.
BOOKS
The links provided below are to the author's Amazon author or book page. Consider supporting a small independent bookshop by purchasing or ordering directly from them or directly from the author if possible. English language books in Rome are available at the following independent shops:
Almost Corner Bookshop, Via del Moro 45 (Trastevere)
Anglo American Book Co., Via della Vite 102 (Spanish Steps)
Otherwise, Via del Governo Vecchio 80 (Piazza Navona)
The Open Door, Via della Lungaretta 23 (Trastevere)
Food: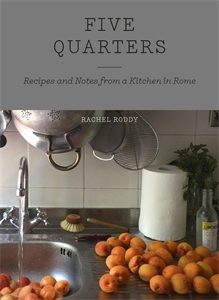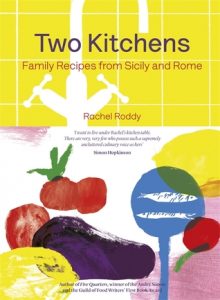 "Five Quarters: Recipes & Notes from a Kitchen in Rome" and "Two Kitchens: Family Recipes from Sicily and Rome" by Rachel Roddy Rachel's books (as well as her Instagram account and her blog) are slices of heaven both in the recipes and in her prose. These books have a down to earth approach, easy to follow delicious recipes (I know about this firsthand) and fabulous stories.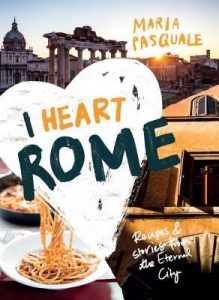 "I Heart Rome: Recipes & Stories from the Eternal City" – by Maria Pasquale. Maria's love and enthusiasm for Rome, the people, the food are all reflected in her great Instagram account and blog.  This book compiles all this wonderfulness with beautiful photos and stories about the people behind the food.
"Tasting Rome: Fresh Flavors and Forgotten Recipes from an Ancient City" by Katie Parla  Katie is not only a food journalist, educator & blogger, but an art historian as well which shows through in this fantastic book. A mix of recipes, photographs and knowledgeable insight into the culture and history behind Roman cuisine. You can follow Katie's food travel adventures on her Instagram account.
Rome travel: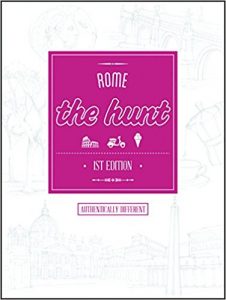 "The Hunt Rome" by Livia Hengel – Livia is a Rome local, a travel writer and photographer with excellent taste and an eye and feel for those unusual and overlooked places. This is an easy to carry, pocket-sized guide. Livia's gorgeous photos of Rome and Italy can be found on her Instagram account.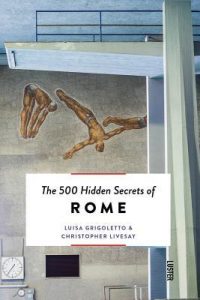 "The 500 Hidden Secrets of Rome" by Luisa Grigoletto & Christopher Livesay This book written by Rome locals – Luisa, an art & photography writer, and Christopher, an award winning journalist, has lots of great information about everything from where to have a vegetarian meal, where to view must see mosaics, exploring Rome with kids and much more.
Fiction: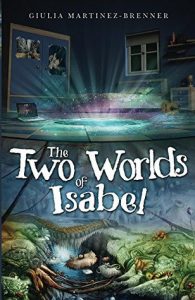 "The Two Worlds of Isabel" by Giulia Martinez-Brenner -not about life in Italy, but indulge me because this was written by our Roman born daughter Giulia when she was 12 years old (now 17). Perfect for kids aged 8-12 years old or for adults wanting a light read, this book is a fantasy adventure story about a young girl who sets off on an adventure to save her brother, finding that the balance of two worlds rests in her hands.
Non-Fiction: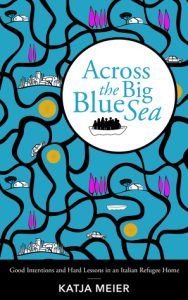 "Across the Big Blue Sea: Good Intentions and Hard Lessons in an Italian Refugee Home" by Katja Meier – Although not Rome based, I thought this book was important to add. Katja is a Swiss national and has been living in Tuscany for the past 20 years. She spent some time working in an Italian refugee home for women. This is an excellent book for gaining insight about the refugee situation here in Italy from a personal perspective. Perfect for book clubs as well.
ART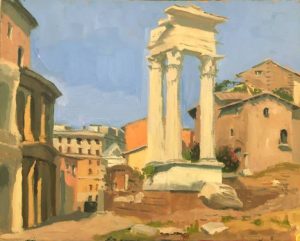 Kelly Medford, is a local plein air artist who has been living and creating, first in Florence and now in Rome, for the past 12 years. Kelly's beautiful paintings are done primarily with oils, but available in equally stunning watercolours. A prolific painter, Kelly takes time out of her busy painting schedule to lead her Sketching Rome tours. These 3 hour tours are a unique way to see Rome for artists and non-artists of all levels.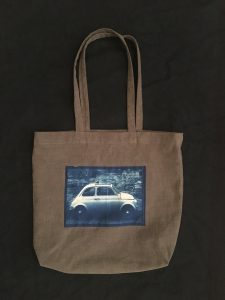 Laura Norcia is a recent Italo-American California transplant. She is a talented photographer who is now using her photography skills in service to a local refugee center.  She runs a program called The Roman Darkroom using an analog technique called Cyanotype and the prints she makes are used on tote bags, aprons and more.
CERAMICS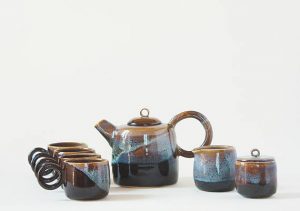 Jenni Oh makes the most gorgeous ceramics!  A mix of approaches, aesthetics and inspiration – the results are fabulous.  Her ceramics are for every day use, and are beautiful to look at as well. Her work can be found at her Etsy shop and on her Instagram account.
Alice Saronie creates ceramics with whimsical animal or fantasy type themes. Her work can also be found at her Etsy shop.
NON-PROFITS
Consider donating to a Rome/Italy based charitable organization:
Joel Nafuma Refugee Center in Rome is a home away from home for many of Rome's refugees and they have a lot of great initiatives and do a lot of wonderful work.
Project Rome is an organisation that offers hot meals to Rome's homeless. They are often in need of non-perishable food items, adult male clothes and shoes and toiletries. Donate items for pick-up at The Beehive's reception and make monetary donations on-line.
The Italian Red Cross is always one of the first organisations on the ground when disasters such as mud slides, floods and earthquakes take place.