Termini train station is the main entry point for the majority of visitors arriving by bus or train into Rome's center.  There have been several changes taking place over the years at the station to help shake off the bad reputation it's had and while no major urban train station will ever be completely free from some grungier aspects of big city reality, there are a lot of new additions at Termini to make it a more pleasant place to not only transit through, but to actually stop and shop or eat.
Security
Termini is a place where you definitely need to be aware of what is happening around you and to make sure to keep an eye on your luggage, handbag or wallet.  You don't need to be frightened or paranoid about it, but just be aware and cautious.  There are more security patrols and police around the station then ever before, security cameras have been set up at the main entrances and now when you board the train, there is a security check-point (as shown above) making sure that people have a valid ticket before gaining access to the platform.
Food & Shops
A large retail presence as taken over Termini both on the ground floor and at the basement level with brands such as Desigual, MAC, Victoria's Secret, Kiko, Moleskine, Benetton, Sisley, Sephora, Geox, Borri Books (which also has an English language section), and the department store COIN to name a very few of the many brands having storefronts here.  If you're feeling poorly, there's a large pharmacy at the station near Platform 1 with English speaking staff who can also offer limited medical advice.  Three of the main telecom companies – Vodafone, Tim and Wind – all have retail points here where visitors can purchase an Italian SIM or an inexpensive mobile phone.  They have special data packages for visitors, but do note that you'll need to bring your passport if you don't have Italian identification.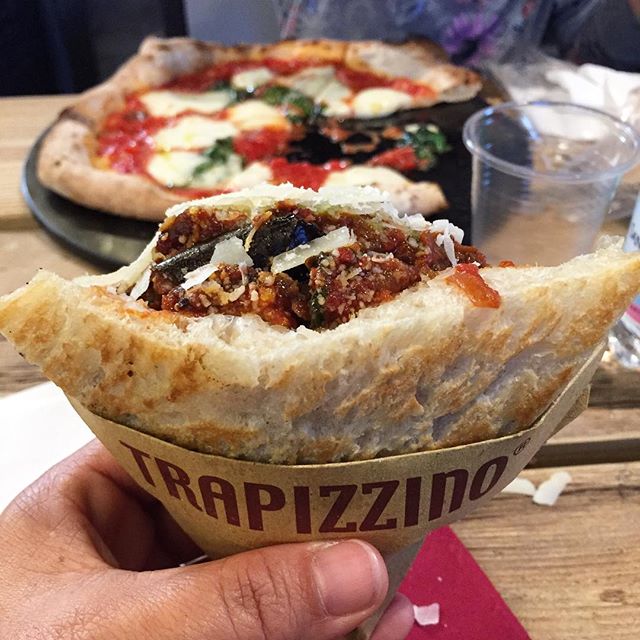 Food options have improved drastically if like me, you are not a fan of McDonalds or Roadhouse Grill, both of which you can find at the station if that's your pleasure.  The new Terrazza Termini food court located above the train tracks and accessed by escalator from the main gallery, has improved food choices and is a brighter, cleaner place to wait for your train or have a bite to eat than the main floor.  If you have even more time, walk through the station from The Beehive to Via Giolitti, turn left with the station to your left and make your way about a 5-10 minute walk to the excellent Mercato Centrale food court located at via Giolitti 36.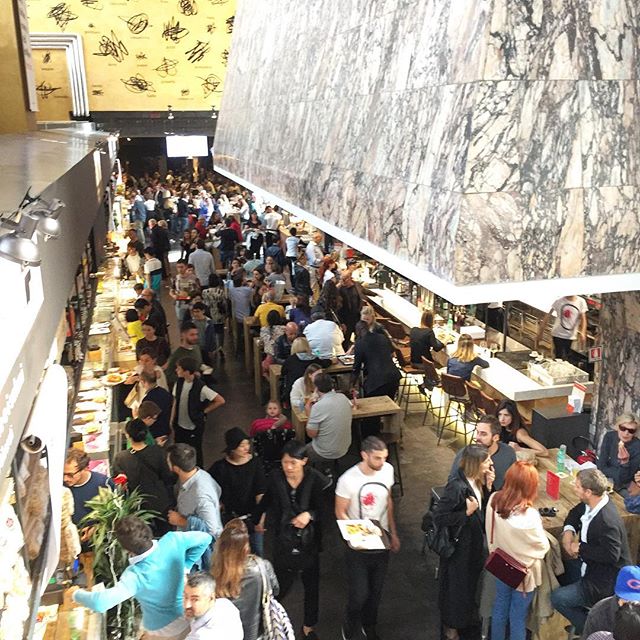 Here you'll find all kinds of excellent food and beverage options from pizza by Gabriele Bonci to the delicious trapizzini (part pizza, part sandwich) at Trapizzino; pasta, veggie burgers, pizza, desserts and much more.  The staff all generally speak some English and so far I have found everyone who works there to be quite friendly and helpful.
Termini is still undergoing renovations and improvements which are definitely a positive change for the station and I'll update here on the blog with future developments.
***Almost 500,000 people a day transit through Termini train station one of Europe's largest train stations and inspired by that sea of humanity our friend Francesco Conte created TerminiTV, an independent project by a small group of journalists, photographers and filmmakers who document the stories of these people:  not only tourists and commuters, but also migrants and the homeless and give a voice to many of the voiceless.